On Nov. 17, 2021, fans of Zack Snyder's DC film universe rallied yet again with renewed purpose. Two years ago, the fan community made history with over 1.5 million tweets being made with the hashtag "#ReleaseTheSnyderCut" in a single day.
Many members of the 'Justice League' cast and production crew participated in the fan campaign, including Ben Affleck, Gal Gadot, Jason Momoa, and Ray Fisher. The history-making fan campaign ultimately proved successful with the release of the director's true version of the "Justice League" film. 
Fans on Twitter renewed calls for the #RestoreTheSnyderVerse campaign to continue "Zack Snyder's Justice League" with sequels and added #ReleaseTheSnyderCutInIMAX into the mix.
A Global Phenomenon
After a tremendous amount of demand and fan pressure, the director's cut of Justice League, dubbed the "Snyder Cut", premiered on HBO Max on Thursday March 18, 2021, the 77th day of the year, which is sure to become another holiday in the fan community. Another holiday in the fan community is February 14, which honors the original runtime of the "Snyder Cut" and was the date of the first trailer of the "Snyder Cut" after the DC FanDome teaser trailer.
During the HBO Max launch event in Europe, an HBO Max executive dubbed the "Snyder Cut" as a "global phenomenon".
In the HBO Max launch presentation, Priya Dogra, the President of WarnerMedia for the Europe, Asia-Pacific, Africa and the Middle East regions, stated, "We've got the most iconic movies coming to the platform in the months ahead, including 'Joker' and 'Batman versus Superman', as well as the global phenomenon that is 'Zack Snyder's Justice League'."
Her proclamation of the "Snyder Cut" as a "global phenomenon" is followed by a clip of Henry Cavill's Clark Kent / Superman saying, "I've got a second chance, I'm not going to waste it."
This positive acknowledgment caused another wave of #RestoreTheSnyderVerse tweets with fans rallying in celebration of the film and demanding for the sequels to be greenlighted to complete Snyder's Superman saga.
A monument of loss and hope
In May 2017, director Zack Snyder and producer Debbie Snyder had announced they were stepping back from working on the "Justice League" film, following their tragic loss of their daughter, Autumn. Since then, a legion of fans have devoted themselves to promoting mental health awareness and suicide prevention and campaigning for greater creative control, directorial vision, and artistic integrity.
The "Snyder Cut" begins with an explanation about the aspect ratio of the film: "This film is presented in 4:3 format to preserve the integrity of Zack Snyder's creative vision."
The feature closes with a dedication "for Autumn" from Zack Snyder to his daughter, with the closing credits being set to a delicate cover of Leonard Cohen's song, "Hallelujah", sung by Allison Crowe.
Zack Snyder, on the heels of the Snyder Cut being released, was awarded the Valiant Award by the Hollywood Critics Association during their Film Awards ceremony on March 5, 2021.
In his acceptance speech for the Valiant Award, Zack Snyder noted his appreciation for the fan movement that has supported him and praised fans for doing work that is "literally saving lives."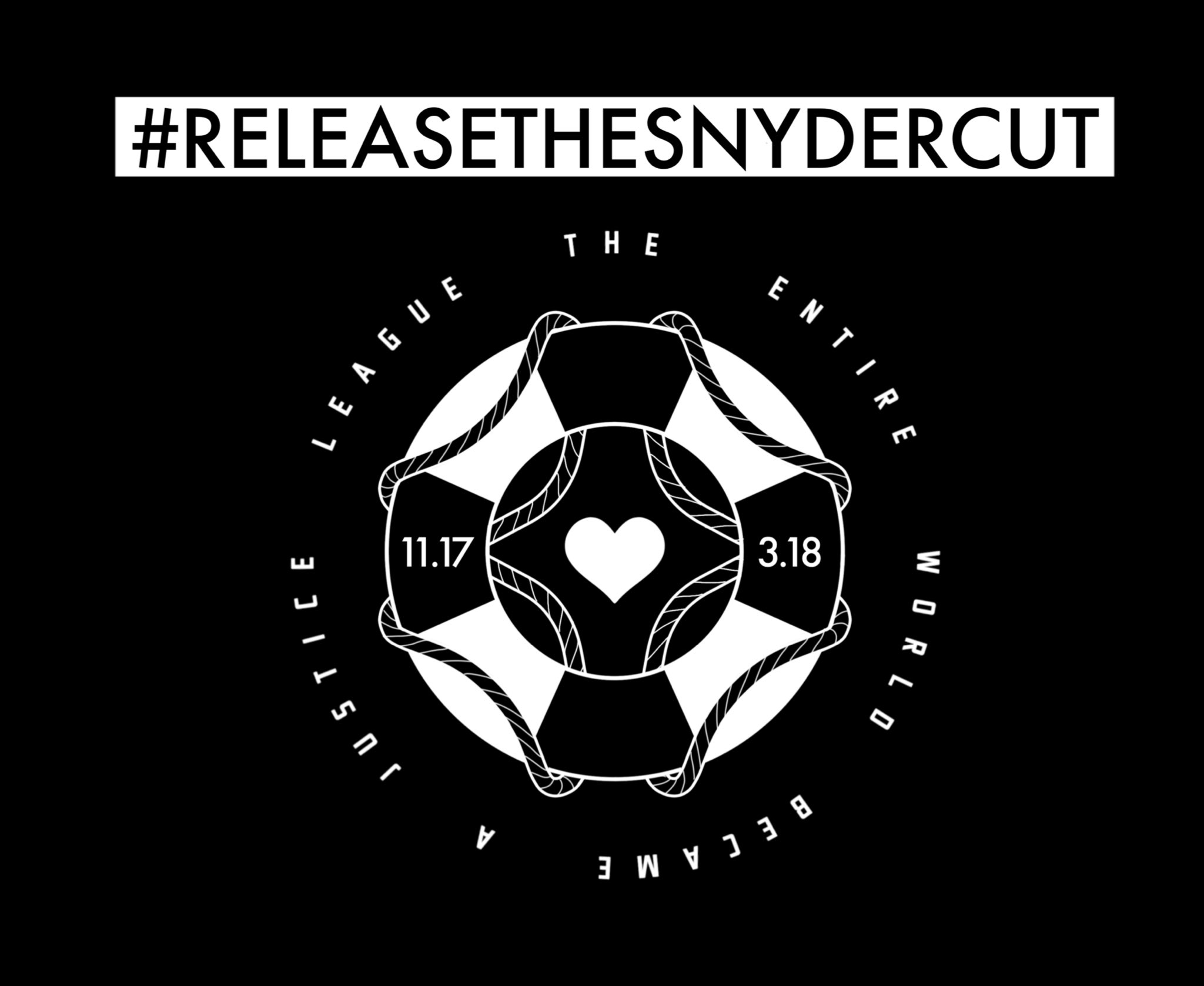 Fans of Zack Snyder have raised close to a million dollars for the American Foundation of Suicide Prevention (AFSP) in honor of Autumn.
Zack Snyder being the 'Blueprint' 
Many memes in the Snyderverse community affectionately call director Zack Snyder as "the Boss" or "the Blueprint". The latter label became even more prominent after Marvel's "Eternals" director, Chloé Zhao, praised Zack Snyder and his Superman film, "Man Of Steel", while speaking to Pure Break, a French outlet.
When asked about Superman being name-checked in the "Eternals" movie, Chloé Zhao responded: "Superman is the Übermensch, the ultimate man, the superman, a concept that exists in all cultures." Zhao continued, "Of all modern interpretations of Superman, it is Zack Snyder's [interpretation] with 'Man Of Steel' that has inspired me the most because he approached this myth in an authentic and very real way. I remember thinking it was Superman by Terrence Malick when I saw the trailer. This film left a strong impression on me. But Ikaris is, of course, our own take on Superman."
In response to the news about Snyder's cultural impact and influence on superhero fare, fans trended on Twitter with the message on Twitter that "ZACK SNYDER IS THE BLUEPRINT".
That IMAX tweet
The morning of the theatrical "Justice League" anniversary began with the social media account of IMAX asking fans to look back on some "good times" in a tweet.
IMAX's tweet read, "Remember when you rolled up to IMAX with your squad to watch this squad? Justice League came out four years ago today!"
In response, many fans were aghast at the theatrical "Justice League" experience being considered "good times". Some fans commented "#ReleaseTheSnyderCutInIMAX" in the replies and the retweets of IMAX's post.
One fan, @ClarkJoeDCEU, tweeted "How could we forget this deformity [that is] so hateful to sight and memory. The desecration without name. Joss Whedon's doomsday. #RestoreTheSnyderVerse #ZackSnydersJusticeLeague." 
Zack Snyder is known as a huge proponent for filming in IMAX, along with his colleague, Christopher Nolan. Through a promotion with Prizeo, some fans had a chance to get a pair of IMAX tickets to a charity screening of "Zack Snyder's Justice League", with all proceeds going to benefit the American Foundation for Suicide Prevention.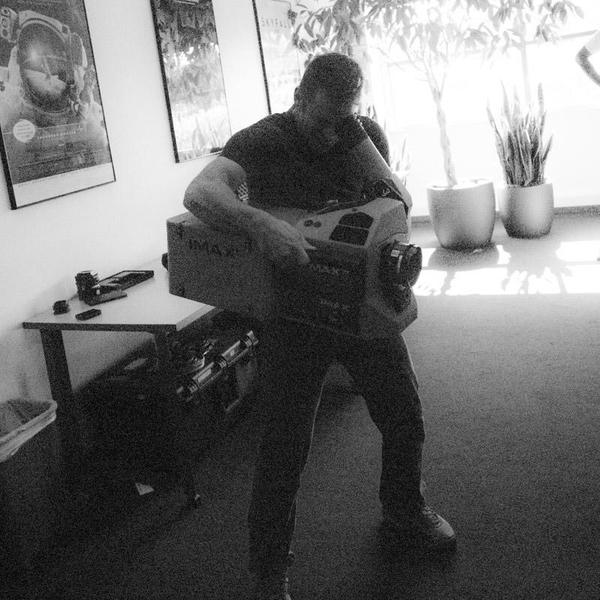 Charity screenings in Dublin and Detroit and positive fan activism
Fans who are in a close circle with Zack Snyder, dubbed "Team Pro Zack", held charity screenings of the "Snyder Cut" in Dublin and Detroit. The Dublin screening in Ireland was hosted by Michael Doyle (@TPZMickD) at the UCD Cinema on Saturday November 13th with donations being made to AFSP.
Michael Doyle is also the fan whose name Zack Snyder inscribed on the "Associate Producer" t-shirt in an instruction video with Adam Forman, the artist behind the 'All the Gods' and 'Associate Producer' charity t-shirts for AFSP. Adam Forman is also in the alternate photograph of Wonder Woman during the Crimean War.
Another charity screening event was hosted by Abdul (@HereForZack) in Detroit, Michigan. He also previously hosted the #BvSComesHome screening event in Detroit, which was postponed due to the Covid-19 pandemic.
Continuing the good works, Brent (@EsqBrent), shared prizes at a "Snyder Cut" charity screening. Prizes included a poster of Victor Ku's (MightyPegasus88) "Snyder Cut" poster signed by Darkseid actor, Ray Porter; a signed poster by Wonder Woman stunt actor, Brooke Ence; a signed copy of "The Snyderverse Saga" book by Daryn Kirscht; autographed albums by Wonder Woman cellist, Tina Guo; and apparel items by Andrea (andrekitaruiz).
Another fan, Lina (@LinaDep), has organized school supplies for children for art classes, as well as benefits for pregnant women and mothers of new babies requiring greater medical help and attention.
On InkToThePeople, fans can buy merchandise with art by Soham (@butterbarr) to benefit AFSP.
Fans may expect screenings of Zack Snyder's Superman trilogy saga so far at the "SnyderCon" weekend event, which is planned for January 2022, partly organized by TheNerdQueens duo, Nana and Cole, along with Meg (WonderMeg_). The fan activists have hosted two very successful "JusticeCon" virtual fan events, as well as a "DeckTheHallsOfJustice" virtual fan event for the holidays.
The unsung heroes of the movement who kindle the flames
Throughout the #ReleaseTheSnyderCut fan movement, many cast and crew members of Zack Snyder's "Justice League" production served as cheerleaders and motivators of the cause. The anniversary date of November 17th was no exception.
Clay Staub, the aerial second unit director on "Justice League", tweeted, "There's always part seven… #RestoreTheSnyderVerse." The captioned photo included with the tweet reads: "PART 7: 'IT AIN'T OVER 'TIL IT'S OVER'."
The planned Green Lantern actor, Wayne T. Carr (@WayneTCarr), tweeted, "Do it for the fans! #RestoreTheSnyderVerse." His tweet also included fan art by @zeachee.
Darkseid actor, Ray Porter (@Ray__Porter), tweeted, "For the Fans! #RestoreTheSnyderVerse."
Cyborg actor, Ray Fisher (@ray8fisher), tweeted, "Happy Snyderversary to all who celebrate."
To mark the November 17th anniversary, Zack Snyder took to Vero to post a cryptic photo of the clapperboard used for additional photography of "Zack Snyder's Justice League" in front of his framed picture on the wall of the alternate Wonder Woman photograph during the Crimean War.
Before the "Snyder Cut" was officially announced, Zack Snyder had hosted a "ZSJLFanPosters" art contest for the fan film poster of the "Snyder Cut". The winner was selected to be Victor Ku, who not only received the clapperboard, but also was invited to be present during the filming of additional photography for the "Snyder Cut".
The newly posted clapperboard has handwriting that reads "W5 279 1". What could it mean? The challenge is left to the fans.
A Thanksgiving Turkey amid Final Crisis
On Thanksgiving Day, Zack Snyder shared a video of his turkey dinner on Vero, captioned as "Thankful". Eagle-eyed fans noticed Grant Morrison's "Final Crisis" graphic novel in the background.
This Easter egg inspired a flurry of more teasing by associates of the director and excitement from fans.
Clay Staub tweeted, "Let it Begin… #ZackSnydersJusticeLeague" with an attached photo of an illustration of Darkseid and DeSaad on distressed paper.
He later tweeted "In life you need to find something you believe in and leave your mark. The truest form of expression is uncompromising and steadfast and will prevail itself to all who truly believe."
Clay Enos, set photographer on several Snyder films, joined in by posting a photo of the Batmobile on Vero with the caption "#symsun".
Kevin Smith, director and entertainment commentator, humorously pleaded for Zack Snyder to include the line "Aquaman's got mad sharks!" in the "Final Crisis"-influenced continuation of the Snyderverse. Ray Porter, Darkseid actor, responded in kind by saying, "Time to fire up my mic."
"We need to know how it ends." Zack Snyder said it himself.
How long would fans have to wait for a direct continuation of "Zack Snyder's Justice League"? The answer remains to be seen.
One thing is for certain: Hope lives on.